End of the year sale!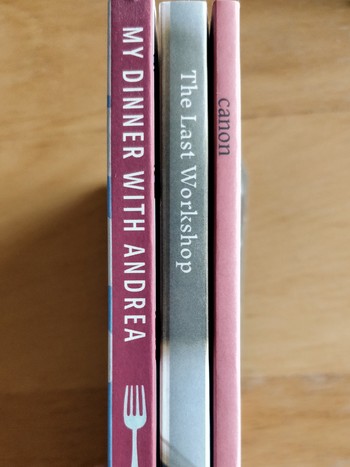 One year of Hybrid, three wonderful titles! To help celebrate these wonderful works, we're taking 10% off of everything in our catalog! The sale will last until the end of January 2nd, our founding day, so make sure to come check it out and pick up your favorites! Only available here!
Hybrid

Ink
Hybrid is a small publisher focused on thoughtful fiction, exploratory poetry, and creative non-fiction.
The goal of Hybrid is to provide well-versed and sophisticated works of fiction, poetry, and creative non-fiction. We want writing that gets us thinking about ourselves, stories that span genres, words that change the way we look at the world. Hybrid is now open for novel and non-fiction book queries, and will be open soon for shorter works to be included in anthologies.
---
Recent posts
Hybrid is pleased to introduce a new way of sharing all of your favorite books with not just your friends, but the people around you! Libri sospesi are free copies of our books which have been purchased by others as a means of sharing them with a wider audience. If you enjoyed a book or just want to spread the joy of reading and are able, you may purchase a copy of any of our books, which will then create a coupon for a free copy available to someone who maybe can't afford the book.
For now, we're offering this just for e-books until we get all of the details ironed out. If you'd like to give it a go, head to the libro sospeso catalog, where you can purchase pending books for others or see if any pending books are available. Also, keep an eye on our Twitter and Mastodon accounts for announcements of free books!
Well, that's it! 2018 is all wrapped up! Or, well, nearly so. We still have a few more hours to go, over here in Washington.
Hybrid is pleased to announce the return of Jen Durbent with her collection of poems, canon! These twenty-two works range in style from haiku to epic and cover a broad range of emotions and topics. Durbent turns her sharp wit to gender, politics, drugs, and even the Tower of Babel.