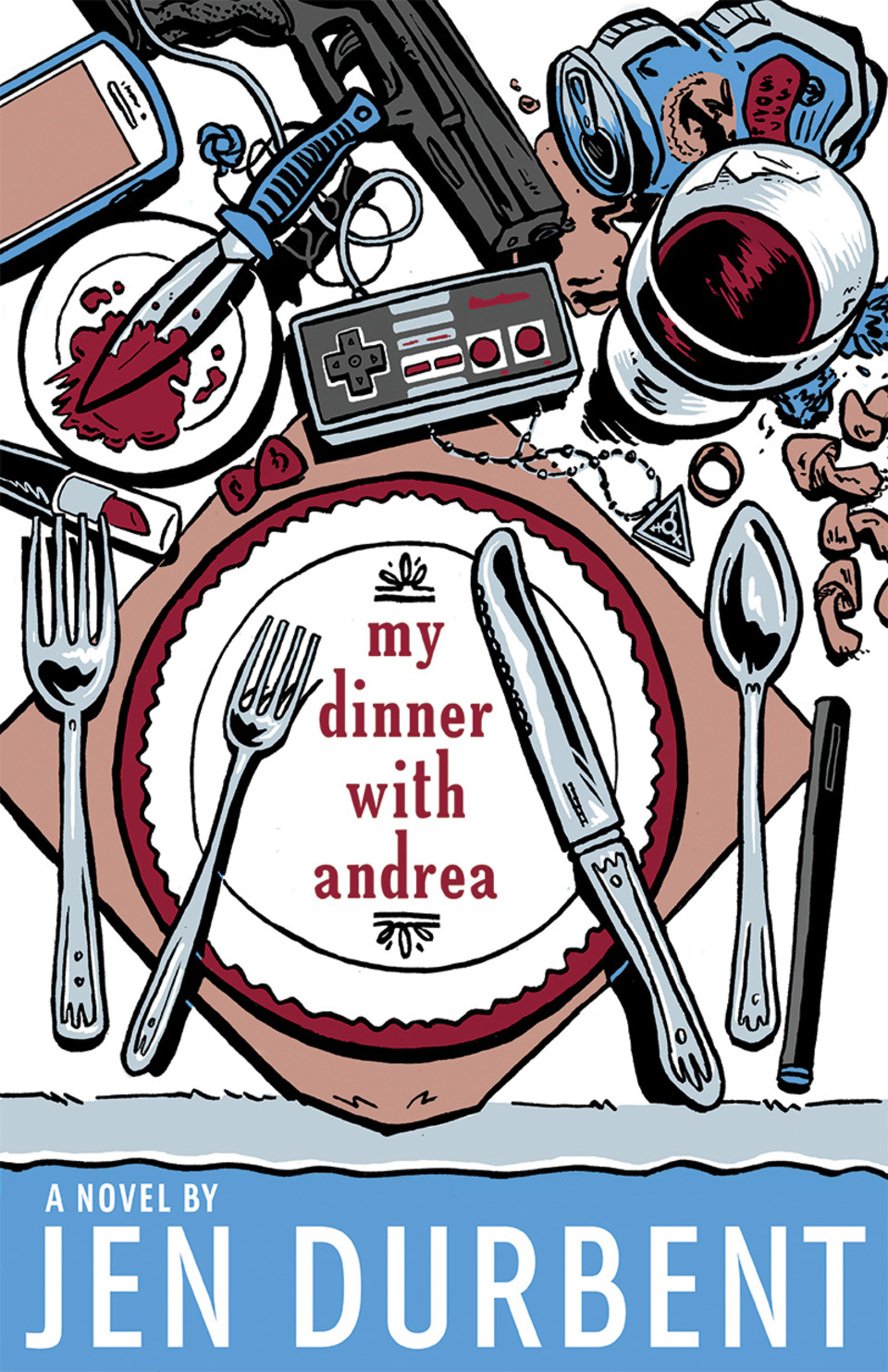 I got a story for you about two women falling in love, of Andrea and Faith. That seems nice, doesn't it? A nice trans lesbian queer romance?

Oh, and there's Faith's wife, Michelle, too.

And transphobia and ablism. And overzealous cops, Nazis, and a rapist.

Oh, but there's also video games, polyamory, and living visibly trans in a small American town. And tacos.

Dear reader, I got a story for you.
Faith has started dating again - with the blessing of her wife - to find someone to connect with. Andrea seems to be a good match in many ways. The world is a difficult place for two trans women dating, but when you take into account neo-Nazis, a rapist, and some overzealous cops, it can feel downright impossible.
Read a sample chapter here!
---
Purchase My Dinner with Andrea
---
My Dinner with Andrea
Hybrid Ink is pleased to announce our inaugural publication of the novel My Dinner with Andrea by Jen Durbent, a story of love, hate, and, occasionally, tacos.
Advance praise for My Dinner with Andrea
I found My Dinner with Andrea to be stunning. I see a lot of Faith in myself, and a lot of Andrea in who I want to be. It's an engaging and intimate work, and I'm proud to have it as the inaugural publication for Hybrid Ink.
— Madison Scott-Clary,

Hybrid

editor-in-chief
[My Dinner with Andrea] feels very personal, especially with the narrator's engagement. Very enjoyable!
— R. Reed
Praise for My Dinner with Andrea
This is a riveting, intense novel that goes right for the throat. It is definitely not an easy read, and while it has a central romantic storyline and a fairly hopeful ending, and therefore is technically a romance, it didn't feel like a genre romance to me. Instead, it felt more like trans literary fiction, thematically and style-wise. It ripped me open, and I am still reeling from reading it, a week later, as I'm writing this review.
— Corey's Book Corner — Read more
It was a great experience to read a normal work of fiction from the unique perspective of a trans woman. It was refreshing!
— Gender Analysis — Read more
---
---
My Dinner with Andrea is copyright © Jen Durbent, 2018